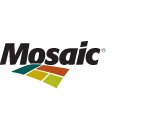 Job Information
The Mosaic Company

Warehouse Supervisor

in

Belle Plaine

,

Saskatchewan
Who is Mosaic?
The Mosaic Company (www.mosaicco.com), NYSE: MOS, headquartered in Minneapolis, Minnesota, is a $10 billion company that stands alone as one of the world's leading producers of concentrated phosphate and potash crop nutrients. Our world-class mining and processing operations produce the highest quality fertilizer and animal feed ingredients. As a global leader in nourishing crops and delivering distinctive value to the world's agriculture, Mosaic offers an opportunity to share in an exciting future.
What are our Values?
We consider our employees to be our most valued ingredient. Mosaic employees are richly diverse in their skills, experience and backgrounds. From engineering, operations, finance, HR, marketing and research, our team came to Mosaic not just for a job but a career that makes a positive impact on the world by nourishing the crops our growing population needs.
Are you our next Team Member?
We are currently seeking a Warehouse Supervisor at our Belle Plaine, SK location. The successful candidate will participate in and drive the warehousing accountability system, continuous improvement initiatives, MRO optimization and working capital management of inventory. The Warehouse Supervisor oversees cycle count process and represents the Warehouse team in Procurement, cross functional and Sourcing meetings.
What will you be working on?
Manage MRO inventory levels, participate in MRO inventory consolidation and working capital rationalization initiatives. Coordinate identification of obsolete material, disposal of scrap and preparation of material for shipment or sale. Ensure cycle count, adjustments and documentation is completed annually in adherence to Mosaic Policy. Create purchase orders/requisitions as required in ERP System.

Ensure warehouse is in a clean, safe and orderly condition in accordance with Occupational Health and Safety regulations, Mosaic Policy, Mosaic EHSS programs and site requirements. Attend all required and on-going training and ensure completion of training by employees.

Develop and coach staff to retain, cultivate talent and cross train personnel. Evaluate and manage performance. Utilize accountability systems and provide timely and constructive feedback on a regular basis to ensure employees have a clear understanding of their performance, roles and the business in creating an empowered and engaged culture.

Manage stores responsibilities and accountabilities in the workflow process planning, organizing, supervising and participating in daily warehouse operation and activities, including receipt, documentation, storage, safety and distribution of equipment and supplies and maintenance of inventory. Represent Warehousing in cross functional workflow meetings and contribute to overall accountability framework in a resource conscious manner.

Ensures SOX compliance and proper execution of the cycle count process and participates in the budget process. Manages maintenance non-inventory parts. Develops and submits CR requests for capital. Handles HR related activities as required. Participates in on-going projects above daily duties. Knowledge of Maximo, Kronos, and OIS reporting.
What is required for this role?
Business diploma or degree preferred OR equivalent combination of education (i.e. trade certification), business acumen and previous work experience.

Journeyman Parts Person/Tradesman, Principles of Operations and Inventory Control from Purchasing Management Association of Canada are desirable.

Minimum 5 years warehouse experience. Knowledge of inventory control functions, leadership skills, organizational and time management skills. Knowledge of operations, production and maintenance practices.

Must be an interactive team player with continual focus on improvement. Excellent written and verbal communications.

Proficient at Microsoft Office software, Outlook, Maximo, Cribmaster and RFID technology.

Strong leadership, communication and interpersonal skills are required to interact with their storeroom team members and with Maintenance/Operations personnel.

Employment is subject to successfully completing Mosaic's pre-employment checks including criminal, drug and alcohol testing.

Must be authorized to work in Canada.
Mosaic is an Equal Opportunity Employer that values the strength diversity brings to the workplace, and strives to achieve a representative workforce in Canada.
We Help the World Grow the Food it Needs - Apply today and join our team!
The Mosaic Company
The Mosaic Company is the world's leading integrated producer and marketer of concentrated phosphate and potash. We employ more than 15,000 people in six countries and participate in every aspect of crop nutrition development.
We conduct our work with integrity and excellence, and we strive to be a thoughtful neighbor in each of our operating communities. We use our financial resources, expertise and innovative spirit to demonstrate our shared commitment to good corporate citizenship.
The Mosaic Company (NYSE:MOS) is a Fortune 500 company headquartered in Tampa, Florida.
Career Opportunities
At Mosaic, we believe success comes when we make smart choices about our stewardship of the environment, how we engage our people, and the way we manage our resources. We're committed to maintaining a safe, healthy and respectful work environment for our workforce. And we're dedicated to ensuring Mosaic is a place where people are proud to work and grow.
Mosaic is always looking for bright, passionate individuals who are motivated by our purpose, and who want to build their careers with a global leader in agriculture. We offer a competitive salary and benefits, as well as meaningful career development opportunities.