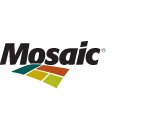 Job Information
The Mosaic Company

Oportunidades Administrativas e Operacionais - P.c.D. - Paranagua/PR e Cajati/SP

in

Cajati

,

United States
A Mosaic está à procura de P rofissionais c om D eterminação e protagonismo para suas unidades em Paranagua/PR e Cajati/SP!
São oportunidades direcionadas a pessoas com deficiência voltadas aos setores de operações, manutenção e setor administrativo de nossas unidades!
Gostou? Então se inscreva! Clique no botão candidatar-se ali em cima, anexe o seu currículo e o seu laudo médico e não perca a oportunidade de pertencer ao Timaço da Mosaic Fertilizantes!
A Mosaic Fertilizantes valoriza a diversidade, a inclusão e o desenvolvimento contínuo. Igualdade e oportunidades a todos fazem parte do dia a dia dos nossos profissionais, que encontrarão aqui a trilha ideal para desenvolver suas carreiras. Nos orgulhamos de ter o respeito como um valor. E acreditamos que a inovação acontece quando temos um ambiente cercado de diferenças em todos seus aspectos, como idade, gênero, orientação sexual, identidade, cor, deficiência ou religião.
The Mosaic Company
The Mosaic Company is the world's leading integrated producer and marketer of concentrated phosphate and potash. We employ more than 15,000 people in six countries and participate in every aspect of crop nutrition development.
We conduct our work with integrity and excellence, and we strive to be a thoughtful neighbor in each of our operating communities. We use our financial resources, expertise and innovative spirit to demonstrate our shared commitment to good corporate citizenship.
The Mosaic Company (NYSE:MOS) is a Fortune 500 company headquartered in Tampa, Florida.
Career Opportunities
At Mosaic, we believe success comes when we make smart choices about our stewardship of the environment, how we engage our people, and the way we manage our resources. We're committed to maintaining a safe, healthy and respectful work environment for our workforce. And we're dedicated to ensuring Mosaic is a place where people are proud to work and grow.
Mosaic is always looking for bright, passionate individuals who are motivated by our purpose, and who want to build their careers with a global leader in agriculture. We offer a competitive salary and benefits, as well as meaningful career development opportunities.