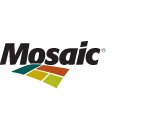 Job Information
The Mosaic Company

Reliability Engineer (I, II, III, Sr, or Lead)

in

Carlsbad

,

New Mexico
Are you our next Reliability Engineer (I, II, III, Sr, or Lead)?
The purpose of this role is use the principles of performance evaluation and prediction to facilitate the improvement of safety, reliability, maintainability and operability of physical assets, through:
Use of leading and lagging performance metrics and asset failure history to identify asset performance issues

Development and continuous improvement of asset strategies and tactics based on reliability principles

Driver of the Defect Elimination program. Developing a data based decision making culture where improvement opportunities are identified and prioritized using data. Data is used to understand root causes and development of optimal solutions.
What will you do?
People
Facilitating groups of people through Reliability review meetings, Root Cause Analysis sessions, etc.

Provide basic training and coaching in Reliability principles.

Provide basic training in Precision Maintenance principles.

Drive the successful implementation of Reliability improvement initiatives.

Work with Potash Business Unit (PBU) Asset Integrity to deployment best practice reliability engineering processes Carlsbad.
Technical
Performance Management
Generate and utilize leading and lagging performance charts and metrics to identify and analyze losses to priorities opportunities for improvement.

Monitor and quantify reliability cost savings, increased production and/or equipment life cycle.
Defect Elimination
Develop project plans for reliability initiatives based on Identify Define Measure Analyse Improve Control (IDMAIC) process.

Interrogate the Maximo and Down Time Analyzer databases for equipment history in order to identify improvement opportunities.

Use Root Cause Analysis (RCA) to identify root cause and develop solutions.

Track progress and benefits of Reliability initiatives.

Allocating resources in agreement with the Project Sponsor for Reliability initiatives.

Report reliability performance (measured by mean time between failures, availability and overall equipment utilization) and verify that continuous improvement is occurring.
Asset Strategies & Primary Maintenance
Develop, recommend and implement strategies for improving equipment reliability and process reliability based on reliability principles (RCM, FMECA, etc.). Work with Maintenance Planning to have them implemented into Maximo.

Work with maintenance engineering, planning and execution for the development, continuous improvement and application of precision maintenance procedures applied to Maximo Job Plans.

Provide assistance to capital, workflow, procurement for effective critical spares analysis, PM Optimization, condition monitoring, etc.
What do you need for this role?
Bachelor's degree in an Engineering Discipline required.

Master's Degree in Mechanical or Electrical and/or CMRP Certified Maintenance and Reliability Professional with Project management preferred.
Bachelor's Degree
0 – 5 years of experience in industrial environment with solid safety culture. Some project management/change management experience.
Master's Degree
Preferred 5+ years in asset management of industrial assets.

Preferred 3 years in work Reliability Engineering People Change management.

Project management.

Leadership or supervision experience.

Maintenance planning and scheduling.
All Levels of Experience
Strong computer skills, which includes proficiency with Microsoft Office (Word, Excel, PowerPoint, and Outlook).

Maximo knowledge preferred.

Reliability packages (Assetwise, Predix, OnePM, Availability Workbench, etc).

SAP Business Objects preferred.

Wonderware preferred.

Strong verbal, written and listening communication skills.

Strong ability to influence without direct authority.

Demonstrated high level of interpersonal and collaborative skills with a marked ability to work cross-site with multi-disciplinary teams.

Strong organizational skills and attention to detail.

Demonstrated problem-solving and analytical skills.

Ability to effectively work with employees at all levels within the organization.

Demonstrated ability to work independently.

Ability to adapt to a continually changing business and work environment and manage multiple priorities.

Must have a valid Driver's License.
The physical demands described are representative of those that must be met by an employee to successfully perform the functions of this job. Reasonable accommodations may be made to enable individuals with disabilities to perform the essential functions.
Must be able to safely perform the essential functions of the job without posing a direct threat to the safety of his or her own self, or the safety of others.

Able to lift approximately 0-25lbs.

Able to distinguish varying or specific colors, patterns or materials.

Able to read, write and understand basic English.

Able to see, without or without correction.

Able to travel unassisted.

Able to use fine hand motor skills.

Able to work rotating shifts and overtime as required.

Physically able to use standard safety equipment which is rated for 300 pounds or less.
Mosaic is an Equal Opportunity Employer that values the strength diversity brings to the workplace.
All qualified applicants will receive consideration for employment without regard to race, color, religion, sex, sexual orientation, gender identity, national origin, disability, protected veteran status.
Mosaic participates in the US E-Verify program.
Must be legally authorized to work in the United States
We Help the World Grow the Food it Needs - Apply today and join our team!
Thank you for your interest in opportunities with The Mosaic Company. Click Here at https://mosaicco.jobs.net/en-US/join to join our Talent Network and get notified of future openings!
The Mosaic Company
The Mosaic Company is the world's leading integrated producer and marketer of concentrated phosphate and potash. We employ more than 15,000 people in six countries and participate in every aspect of crop nutrition development.
We conduct our work with integrity and excellence, and we strive to be a thoughtful neighbor in each of our operating communities. We use our financial resources, expertise and innovative spirit to demonstrate our shared commitment to good corporate citizenship.
The Mosaic Company (NYSE:MOS) is a Fortune 500 company headquartered in Tampa, Florida.
Career Opportunities
At Mosaic, we believe success comes when we make smart choices about our stewardship of the environment, how we engage our people, and the way we manage our resources. We're committed to maintaining a safe, healthy and respectful work environment for our workforce. And we're dedicated to ensuring Mosaic is a place where people are proud to work and grow.
Mosaic is always looking for bright, passionate individuals who are motivated by our purpose, and who want to build their careers with a global leader in agriculture. We offer a competitive salary and benefits, as well as meaningful career development opportunities.