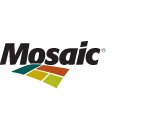 Job Information
The Mosaic Company

Engineer- Permitting (II, III or Senior)

in

Lithia

,

Florida
Are you our next Engineer- Permitting (II, III or Senior)?
The Engineer- Permitting (II, III or Senior) will plan and prepare permit applications, including county mine unit plans, state and county annual reports, county operating permits, Section 404 Clean Water Act permits, and environmental resource permits (ERP)/water resource permits (WRP) through Florida Department of Environmental Protection (FLDEP), U.S. Army Corps of Engineers (ACOE), Polk, Hillsborough, Manatee, DeSoto and Hardee counties. Additional responsibilities will include coordinating with reclamation and compliance staff on reclamation designs, mitigation standards, preparation of conceptual reclamation plans (CRP), ERP/CRP modifications and coordinating with Mine Planning staff in determining appropriate preservation areas, infrastructure requirements and permit timing needs. Engineer- Permitting (III or Senior) staff is expected to be able to meet and coordinate with regulatory staff on matters relating to Mosaic's permitting efforts.
What will you do?
• Communicates with municipalities and regulatory agencies as needed to facilitate processing of mine permits and related approvals.
• Attends meetings with regulatory agencies and public hearings as needed.
• Provides support and works collaboratively with other departments regarding permitting as needed.
• Researches and stays current with the rules, requirements and policies of each municipality and/or regulatory agency to facilitate permit processing and expedite completion.
• Prepares draft local county applications, FDEP Dredge & Fill or ERP permits and ACOE 404 wetlands permits and modifications to the same.
• Responds to Requests for Additional Information from various agencies.
• Responds to internal questions on permit progress.
• Prepares annual state and county reports required by Development Orders or county ordinance.
• Submits and schedules mine unit notifications as required by regulatory and permitting agencies.
• Miscellaneous job-related duties as assigned.
•
What do you need for this role?
• Bachelor's or Master's degree in Mining, Civil, Geological, or Environmental Engineering required.
Engineer II
2+ years of experience in mine or wetland permitting at the county, state, and/or federal levels.
Engineer III
• 5+ years of experience in mine or wetland permitting at the county, state, and/or federal levels.
Senior Engineer
• 10+ years of experience in mine or wetland permitting at the county, state, and/or federal levels.
Required for all levels
• Proficient with Microsoft Office (Word, Excel, PowerPoint, Outlook).
• Must have knowledge of AutoCad and GIS.
• Strong verbal, written and listening communication skills, including excellent presentation skills.
• Strong interpersonal and teambuilding skills.
• Demonstrated leadership and relationship-building skills.
• Ability to create effective partnerships at all levels of the organization.
• Strong decision making skills.
• Demonstrated problem-solving and analytical skills.
• Strong organizational skills and attention to detail.
• Excellent business acumen.
• Ability to adapt to a continually changing business and work environment and work under pressure.
• Ability to resolve complex issues and handle multiple priorities.
Preferred for all levels
• PE preferred.
• Candidates with FDEP and/or ACOE permitting experience are preferred.
Mosaic is an Equal Opportunity Employer that values the strength diversity brings to the workplace.
All qualified applicants will receive consideration for employment without regard to race, color, religion, sex, sexual orientation, gender identity, national origin, disability, protected veteran status.
Mosaic participates in the US E-Verify program.
Must be legally authorized to work in the United States
We Help the World Grow the Food it Needs - Apply today and join our team!
Thank you for your interest in opportunities with The Mosaic Company. Click Here at https://mosaicco.jobs.net/en-US/join to join our Talent Network and get notified of future openings!
The Mosaic Company
The Mosaic Company is the world's leading integrated producer and marketer of concentrated phosphate and potash. We employ more than 15,000 people in six countries and participate in every aspect of crop nutrition development.
We conduct our work with integrity and excellence, and we strive to be a thoughtful neighbor in each of our operating communities. We use our financial resources, expertise and innovative spirit to demonstrate our shared commitment to good corporate citizenship.
The Mosaic Company (NYSE:MOS) is a Fortune 500 company headquartered in Plymouth, Minnesota.
Career Opportunities
At Mosaic, we believe success comes when we make smart choices about our stewardship of the environment, how we engage our people, and the way we manage our resources. We're committed to maintaining a safe, healthy and respectful work environment for our workforce. And we're dedicated to ensuring Mosaic is a place where people are proud to work and grow.
Mosaic is always looking for bright, passionate individuals who are motivated by our purpose, and who want to build their careers with a global leader in agriculture. We offer a competitive salary and benefits, as well as meaningful career development opportunities.