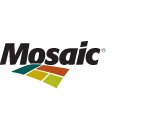 The Mosaic Company

HR Data Analyst Sr

in

Lithia

,

Florida
Are you our next HR Data Analyst Sr?
We are currently seeking a HR Data Analyst Sr for our Fishhawk Office located in Lithia, Florida.
The HR Data Analyst Sr is responsible for providing HR analytics leadership, analytics process leadership and reporting and data definition consultation to HR and cross-functional project teams. They will work closely with HR teams, functional and business unit teams, and senior leadership to define HR data, analyze data and develop reports/presentations. This person will leverage deep business and analytics expertise and serve as the HR Analytics subject-matter expert for other groups, including IT, to ensure the total analytics solution delivered meets/exceeds expectations.
What will you do?
Talent Analytics Functional Capabilities: Develop and execute a multi-year plan to partner with HR teams and effectively build and incorporate people analytic programs into HR business processes. Champion the use of HR Analytics to understand our global workforce, enable talent decisions, and improve quality of HR processes and talent decisions. Build partnerships with other analytics functions. Coach HR on analytics. Develop roles and responsibilities for data and name data stakeholders.

Talent Analytics Enablement: Serve as the HR analytics subject matter expert and provide education and consultation to key HR partners in the development of ongoing analytics reporting and "telling the stories" about Mosaic Talent. Develop analytics solutions and reports that can be utilized and sustained by HR teams. Gather analytics/reports requirements, prioritize requests, and develop data ongoing data definitions. Work with data owners, data producers and data stewards to ensure data and systems are up-to-date and accurate. Train HR teams on how to use/interpret their data.

Improving Data and Reporting Quality: Master HRIS reporting technologies and visualization tools to securely present HR data. Partner with HRIS team for report requests and data questions. Maintain HR data dictionary and communicate updates and changes appropriately. Develop ongoing data governance and data audits. Influence HR process changes to improve analytics/reporting.

Develop and Deliver Strategic HR Analytics : Develop and deliver key HR analytics reports and visuals for HRLT, Business Unit Leaders, SLT, Public Affairs (Sustainability Reporting) and Board of Directors that are high quality and high impact. Partner with HR Leadership in interpretation of the analytics and development visuals. Develop and deliver other analytics and complete other job duties as required.
What do you need for this role?
Bachelor's degree in Finance, Business, Human Resources, Statistics, Mathematics or a related field required.

Master's degree in Finance, Business, Human Resources or related field preferred.

5+ years of progressively responsible experience in the areas of Corporate HR and/or information systems required.

Exposure to statistical methodologies, program measurement or ROI, data visualization tools, data analysis with history of translating into meaningful insights required.

Proven ability to interpret data and tell the story leveraging a variety of data sources required.

Sound experience managing multiple cross-functional projects while successfully meeting time deadlines and budget parameters required.

Sound knowledge of talent knowledge, analysis expertise, and information design preferred.

Proficient with Microsoft Word, Visio and Outlook.

Proficient with report writing tools.

Advanced Microsoft Excel skills, including pivot tables, v-lookups, etc.

Basic knowledge of Workday tools.

Skilled in data visualization tools and technologies.

Advanced knowledge of major HRIS, payroll and time and attendance systems preferred.

Advanced knowledge of spreadsheet and database applications preferred.

Advanced knowledge of PowerPoint and other presentation tools preferred.

Excellent verbal, written and presentation communication skills

Ability to present and discuss complex data for a variety of audiences

Excellent interpersonal and listening skills

Demonstrated ability to build strong relationships and collaborate with employees at all levels within the organization.

Proven leadership skills and problem-solving ability.

Proven ability to handle confidential material in a professional manner.

Excellent organizational skills and a strong attention to detail.

Strong judgment and decision making capabilities.

Ability to multi-task and work under pressure in time-sensitive situations.

Ability to adapt to a continually changing business and work environment and manage multiple priorities.

Strong analytical and problem solving skills.

Self-motivated.

Strong business acumen.

Must be authorized to work in the United States.
Mosaic is an Equal Opportunity Employer that values the strength diversity brings to the workplace.
All qualified applicants will receive consideration for employment without regard to race, color, religion, sex, sexual orientation, gender identity, national origin, disability, protected veteran status.
Mosaic participates in the US E-Verify program.
We Help the World Grow the Food it Needs - Apply today and join our team!
Thank you for your interest in opportunities with The Mosaic Company. Click Here at https://mosaicco.jobs.net/en-US/join to join our Talent Network and get notified of future openings!
The Mosaic Company
The Mosaic Company is the world's leading integrated producer and marketer of concentrated phosphate and potash. We employ more than 15,000 people in six countries and participate in every aspect of crop nutrition development.
We conduct our work with integrity and excellence, and we strive to be a thoughtful neighbor in each of our operating communities. We use our financial resources, expertise and innovative spirit to demonstrate our shared commitment to good corporate citizenship.
The Mosaic Company (NYSE:MOS) is a Fortune 500 company headquartered in Tampa, Florida.
Career Opportunities
At Mosaic, we believe success comes when we make smart choices about our stewardship of the environment, how we engage our people, and the way we manage our resources. We're committed to maintaining a safe, healthy and respectful work environment for our workforce. And we're dedicated to ensuring Mosaic is a place where people are proud to work and grow.
Mosaic is always looking for bright, passionate individuals who are motivated by our purpose, and who want to build their careers with a global leader in agriculture. We offer a competitive salary and benefits, as well as meaningful career development opportunities.