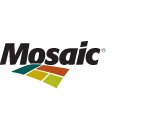 Job Information
The Mosaic Company

Lead Treasury Analyst - FX and International

in

Lithia

,

Florida
Are you our next Lead Treasury Analyst - FX and International?
The Lead Treasury Analsyt – FX and International will be responsible for financial risk management and coordinating funding, capital structure, and banking relations with the company's international distribution business. This person will work with banks, management of Mosaic's foreign businesses and corporate functions and will have interaction with senior management and global business leaders.\
What will you do?
Foreign Exchange and Hedging (Financial Risk Management Strategies): Develop, execute and maintain financial risk management strategies. Assess weekly exposure positions (foreign currency and interest rate), monitor fx markets and apply knowledge of derivative instruments to recommend and execute hedging strategies. Derivative instruments include forwards, futures, options and combinations of different options to achieve desired results. Monitor counterparty risk, including exposures from derivative positions in fx, interest rate and commodity trades, bank deposits and short-term investments. Support the Finance Risk Committee (FRC) and participate in meeting with the Mosaic Positions Committee (MPC).

Responsible for hedging FX exposures in:

CAD which range from CAD$1.5 to CAD$1.7 billion, including execution and maintenance of a hedge book of CAD$700 million to CAD$1 billion

BRL which range from BRL$1.5 to BRL$1.8 billion, including execution and maintenance of a hedge book of BRL700 to BRL$900 million

INR, CNY, PEN and PGY as required

Analytical Support and Coverage: Provide analytical support to transactions and projects in Corporate Treasury and Capital Markets in other areas as required by the business in coordination with corporate functions. Provide coverage support and assistance in Capital Markets such as, Global Cash Liquidity Forecast, and Interest Rate Hedges both pre-issuance hedges and fix to floating

Ensure Adequate Liquidity: In coordination with offshore Treasurers, propose capital and funding structures for the international subsidiaries to cover both short and long-term needs aiming to support the business strategies. Participate in the standardization of cash flow forecasting processes to enhance accuracy. Analyze and propose funding alternatives and assist in ensuring liquidity is available. Participate in the identification and proposal of opportunities for using trade flows for funding. Propose annual debt limits for the international subsidiaries.

Banking Relationships: Coordinate and provide support for relationships with local and international banks. Participate in the evaluation and proposal of new banking services and products for the international subsidiaries. Participate in the negotiation of banking loans and agreements and facilitate the documentation of these agreements. Serve as a source of financial market intelligence. Help educate the treasury teams of foreign businesses in understanding the provisions of Mosaic's credit agreements and monitor compliance with these provisions by these businesses. Responsible to coordinate the negotiation of ISDA agreements with Banking partners.

Compliance: Work with international businesses and Corporate Treasury functions to implement best practices to comply with debt compliance, Dodd Frank, SOX and other relevant regulations. Adhere to, enhance, and develop policies and procedures to ensure clear, consistent results. Provide support for the financial reporting team on quarter and year-end activities or on an as needed basis.
What do you need for this role?
Bachelor's degree in Business, Finance, Accounting or Economics required.

Master's degree preferred.

7+ years of professional experience in a multi-national organization in the areas of treasury, financial analysis/budgeting, controller's functions or the financial market industry required

Familiarity with derivative instruments is required

Good understanding of international financial markets is preferred

Corporate Treasury background is preferred

Knowledge of GAAP is preferred

Experience with legal documentation is preferred

Knowledge of foreign exchange and interest rate risk management is preferred

Candidates that are fluent in speaking, reading and writing Spanish, Mandarin Chinese or Portuguese are preferred

CFA, CTP preferred

Proficient with Microsoft Office (Word, PowerPoint, Outlook) with advanced Excel skills
Mosaic is an Equal Opportunity Employer that values the strength diversity brings to the workplace.
All qualified applicants will receive consideration for employment without regard to race, color, religion, sex, sexual orientation, gender identity, national origin, disability, protected veteran status.
Mosaic participates in the US E-Verify program.
Must be legally authorized to work in the United States
We Help the World Grow the Food it Needs - Apply today and join our team!
Thank you for your interest in opportunities with The Mosaic Company. Click Here at https://mosaicco.jobs.net/en-US/join to join our Talent Network and get notified of future openings!
The Mosaic Company
The Mosaic Company is the world's leading integrated producer and marketer of concentrated phosphate and potash. We employ more than 15,000 people in six countries and participate in every aspect of crop nutrition development.
We conduct our work with integrity and excellence, and we strive to be a thoughtful neighbor in each of our operating communities. We use our financial resources, expertise and innovative spirit to demonstrate our shared commitment to good corporate citizenship.
The Mosaic Company (NYSE:MOS) is a Fortune 500 company headquartered in Tampa, Florida.
Career Opportunities
At Mosaic, we believe success comes when we make smart choices about our stewardship of the environment, how we engage our people, and the way we manage our resources. We're committed to maintaining a safe, healthy and respectful work environment for our workforce. And we're dedicated to ensuring Mosaic is a place where people are proud to work and grow.
Mosaic is always looking for bright, passionate individuals who are motivated by our purpose, and who want to build their careers with a global leader in agriculture. We offer a competitive salary and benefits, as well as meaningful career development opportunities.