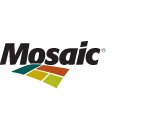 Job Information
The Mosaic Company

Scrum Master

in

Lithia

,

Florida
Are you our next Scrum Master?
The SCRUM Master (SM) will primarily deploy the SCRUM framework within our existing Process Controls SCRUM Team. The SM is responsible for ensuring the team, and ad-hoc attendants, are educated and adhere to the SCRUM framework. The SM is also responsible for adjusting the framework to best fit the needs of the team and the business. The SM travels with the team throughout our Central Florida operations which are located within 30 miles of each other with 10% travel outside of Central Florida. Additionally, the SM will also be a vital coach for the deployment of new SCRUM initiatives throughout the Phosphate Business Unit. They will develop newly formed high potential SCRUM teams to work at a sustainable pace to deliver potential product increments. The SM will maintain communication, transparency and visibility with sponsors, collaborators, Product Owners and others involved with the sprints.
What will you do?
Facilitate Scrum and/or other ceremonies put in place for communication purposes

Retrospective of Retrospective, Overall Retrospective, Sprint Planning, grooming sessions, backlog discussions, Sprint Review, Daily Stand-ups

Facilitate conversations that will help the team come up with their own solutions

Facilitates the removal of obstacles and distractions that impede the team's velocity.

Assist team in sizing-up efforts and tracks team velocity

Radiates team information to promote visibility and transparency

Promotes team brainstorming to identify potential solutions

Educates team and stakeholders on their Role & Responsibilities

Ensure individual and team accountability

Ascertains the teams needs in training, materials and support. Escalates to appropriate personnel as needed.

Identifies precursors to team derailment and develops a safe environment to promote conversations address potential conflict areas to maintain the overall health of the team and its members

Researches and identifies unique frameworks and methodologies that can be incorporated within the team to increase overall team hygiene and create a hyper-collaborative environment.

Network within the Agile space to identify personnel with skillsets that may compliment various areas of Mosaic

Work alongside other Business Unit functions to ideate, develop and deploy other agile teams

Advocate for the use of Agile teams to the business
What do you need for this role?
Bachelor's degree

SCRUM Master Certified required.

5+ years of leading projects and/or agile teams required.

Strong knowledge of SCRUM theory, rules and practices

Knowledge of Agile techniques such as: User Stories, Continuous Integration, Quality checks

Knowledge about task estimation and tracking such as burndown metrics, velocities, and effective backlog management

Experience with Trello, Smart Sheet or other tool for managing Sprints and User Stories

Knowledge of other agile methodologies and frameworks such as Kanban

Lean Six Sigma Knowledge – 5S, Waste Elimination

Microsoft Office Suite and MS Teams

Understanding of network architecture and communication protocols is a plus

Understanding of DCS/PLC infrastructure a plus

Exhibits high Emotional Intelligence

Demonstrates profieciecy in conflict resolution

Ability to track and remove impediments

Proficiency in estimation and planning

Effective communictor with the ability to maintain a cohesive team

Strong verbal, written, listening and presentation communication skills

Strong organizational skills and attention to detail

Ability to work with employees at all levels of the organization

Demonstrated problem solving techniques and strong analytical skills

Solid interpersonal skills with the ability to work as part of a collaborative team across the organization

Ability to adapt to a continually changing business and work environment and manage multiple priorities

Demonstrated critical thinking and decision making skills

Strong analysis and problem-solving skills
Mosaic is an Equal Opportunity Employer that values the strength diversity brings to the workplace.
All qualified applicants will receive consideration for employment without regard to race, color, religion, sex, sexual orientation, gender identity, national origin, disability, protected veteran status.
Mosaic participates in the US E-Verify program.
Must be legally authorized to work in the United States
We Help the World Grow the Food it Needs - Apply today and join our team!
Thank you for your interest in opportunities with The Mosaic Company. Click Here at https://mosaicco.jobs.net/en-US/join to join our Talent Network and get notified of future openings!
The Mosaic Company
The Mosaic Company is the world's leading integrated producer and marketer of concentrated phosphate and potash. We employ more than 15,000 people in six countries and participate in every aspect of crop nutrition development.
We conduct our work with integrity and excellence, and we strive to be a thoughtful neighbor in each of our operating communities. We use our financial resources, expertise and innovative spirit to demonstrate our shared commitment to good corporate citizenship.
The Mosaic Company (NYSE:MOS) is a Fortune 500 company headquartered in Tampa, Florida.
Career Opportunities
At Mosaic, we believe success comes when we make smart choices about our stewardship of the environment, how we engage our people, and the way we manage our resources. We're committed to maintaining a safe, healthy and respectful work environment for our workforce. And we're dedicated to ensuring Mosaic is a place where people are proud to work and grow.
Mosaic is always looking for bright, passionate individuals who are motivated by our purpose, and who want to build their careers with a global leader in agriculture. We offer a competitive salary and benefits, as well as meaningful career development opportunities.