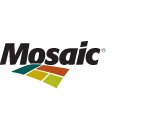 Job Information
The Mosaic Company

Senior Manager Warehouse Distribution Operations

in

Lithia

,

Florida
Are you our next Senior Manager Warehouse Distribution Operations?
This position directs all warehouse operations for the dry warehouses, including maintenance, repair, inventory management, and inbound and outbound product activities. Maintains excellent standards of safety, environmental compliance and material storage, ensuring compliance with OSHA and Maritime security programs; and provides overall direction on targets and objectives for the warehouses, including, manages EHS&S, Mosaic Management System (MMS), capital budgets, expense budgets, audits, facility reliability, and communication to various cross functional groups.
What will you do?
People : Has People Leader oversight responsibilities for the dry warehouses. Accomplishes human resource objectives by recruiting, selecting, orienting, training, assigning, scheduling, coaching, counseling, and disciplining employees; communicates job expectations; plans, monitors, appraises, and reviews job contributions; plans and reviews compensation actions; enforces policies and procedures. Manages teams of workers through the use of superintendents, team leaders, and supervisors. Motivates, organizes, and encourages teamwork within the workforce to ensure productivity targets are met or exceeded. Develops and maintains relationships with strategic suppliers, internal teams, and regulatory agencies and contacts. Communicates with many cross functional groups including operations, maintenance, sales, customer service, supply chain, logistics and commercial.

Provides timely and constructive feedback on a regular basis to ensure employees have a clear understanding of their work, roles and the business. Responsible for coaching and developing warehouse talent and working with Director to outline succession plans for key roles in warehouses.

Processes : Leverages team to execute operational responsibilities across the dry warehouses, achieves warehouse operational objectives, i.e., manages fertilizer, and feed phosphate operational activities. Provides warehouse operations information and recommendations to strategic plans; prepares and completes action plans; measures productivity, quality, and customer-service standards; and resolves problems through solid decision-making. . Ensures assets are properly maintained.

Systems : Works with team to identify and leverage the most efficient and cost-effective manner to handle products in / out of warehouse facilities. Look for opportunities to deploy advanced technology throughout operations to maximize efficiencies and further protect workers and the environment. Ensure improvements are aligned with current business state and are financially viable, then successfully implement the changes. Support advancement of Mosaic Management System.

Financial : Responsible for operations and capital budgets for dry warehouses. Manage warehouses operations financial objectives, both operating and capital budgets, by forecasting requirements; preparing an annual budget; scheduling expenditures; analyzing variances; initiating corrective actions, and focusing on continuous improvement. Leverages internal resources, policies and procedures to ensure compliance with budgets and also requirements of the company. Provides long term vision for the facilities and ensures that proper resources are allocated to meet requirements as needed.

EHS : Maintains safe and healthy work environment by establishing, following, and enforcing standards and procedures; complies with legal regulations. Secures property by developing protection and access policies and procedures. Ensures workplace health and safety requirements are met and takes responsibility for the security of the building and product inventory. Coordinates EHS&S activities with a strong emphasis on Management Systems. Manages risk and develops strong positive behaviors in all employees in the EHS&S area. Achieve and demonstrate a relentless pursuit of an injury free workplace. Manage all information for auditing purposes and record retention policies. Working closely with auditors, responsible for follow-through on risk-based audits for the four warehouses that includes security, health/safety, and environmental. Also continues to drive the advancement and maturation of Mosaic Management System.

Other job-related duties as assigned including but not limited to supporting other projects or facilities, community involvement, customer visits, etc.
What do you need for this role?
Bachelor's degree in Engineering/Technical/Operations or related field required.

8 years of equivalent experience in a related area required.

Operating or managing experience in a fertilizer terminal or plant with specific experience leading teams in operations and maintenance required.

Demonstrated ability to manage multiple priorities and understand the interrelations within an industrial facility required.

Must have strong knowledge of Homeland Security and Maritime Security regulations and policies.

Intermediate computer skills, which includes proficiency with Microsoft Office (Word, Excel, PowerPoint, and Outlook) required.

Working knowledge of SAP, Maximo, AON, Omega and other Mosaic systems is preferred.

Broad knowledge of material handling, warehouse operations and transportation systems.

Knowledge of Occupational Safety and Health Administration (OSHA) safety rules required.

Strong interpersonal skills with an understanding of diverse backgrounds and an emphasis on communication: training, team building, negotiation skills, interdepartmental interaction, leadership and supervision (motivation, directing) and management (planning, budgeting, projecting revenues, analyzing accounts).
Mosaic is an Equal Opportunity Employer that values the strength diversity brings to the workplace.
All qualified applicants will receive consideration for employment without regard to race, color, religion, sex, sexual orientation, gender identity, national origin, disability, protected veteran status.
Mosaic participates in the US E-Verify program.
Must be legally authorized to work in the United States
We Help the World Grow the Food it Needs - Apply today and join our team!
Thank you for your interest in opportunities with The Mosaic Company. Click Here at https://mosaicco.jobs.net/en-US/join to join our Talent Network and get notified of future openings!
The Mosaic Company
The Mosaic Company is the world's leading integrated producer and marketer of concentrated phosphate and potash. We employ more than 15,000 people in six countries and participate in every aspect of crop nutrition development.
We conduct our work with integrity and excellence, and we strive to be a thoughtful neighbor in each of our operating communities. We use our financial resources, expertise and innovative spirit to demonstrate our shared commitment to good corporate citizenship.
The Mosaic Company (NYSE:MOS) is a Fortune 500 company headquartered in Tampa, Florida.
Career Opportunities
At Mosaic, we believe success comes when we make smart choices about our stewardship of the environment, how we engage our people, and the way we manage our resources. We're committed to maintaining a safe, healthy and respectful work environment for our workforce. And we're dedicated to ensuring Mosaic is a place where people are proud to work and grow.
Mosaic is always looking for bright, passionate individuals who are motivated by our purpose, and who want to build their careers with a global leader in agriculture. We offer a competitive salary and benefits, as well as meaningful career development opportunities.