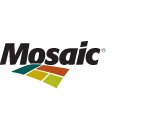 Job Information
The Mosaic Company

Truck Logistics Safety Sr Specialist

in

Lithia

,

Florida
Are you our next Truck Logistics Safety Sr Specialist?
The Truck Logistics Safety Sr Specialist will be responsible for the development, implementation, and tracking of Mosaic's transportation safety program across all supply chain truck transportation providers. This position will also ensure adequate training programs, safety procedures, and PPE programs are in place for these transportation providers, and organize and lead periodic safety meetings with each carrier. This position will be expected to be a subject matter expert in Mosaic's EH&S systems and provide "boots on the ground" support for the start-up of new lanes and trade-flows. Additional responsibilities include managing the delivery and inventory of raw materials (silica, soda ash, limestone, etc.) to the mines and plants, support the Wet Rock Logistics Lead in managing daily phosphate rock trucking needs, providing back-up support for the entire plant logistics team by learning all of the individual roles, and collecting data, tracking performance and building metrics for each carrier.
What will you do?
Carrier Safety & EH&S Transportation Lead
Lead the development of carrier safety programs tailored to the specific requirements of each trucking transportation provider that are fully in compliance with Mosaic's EH&S programs and procedures.

Ensure full implementation, training, and appropriate accountability systems are in place to sustain these safety programs, track safety performance metrics and adherence to programs.

This role is the first point of contract for all carrier-related safety incidents that occur at any time, and is expected to communicate and escalate according to the transportation incident management program.

This role will organize and lead periodic safety meetings with each individual carrier where safety performance and metrics are reviewed with Mosaic leadership.

The individual in this role will be expected to become a SME with Mosaic's relevant EH&S programs and related safety procedures.

"Boots on the ground" support for starting up of new lanes, new carriers, or new loading/unloading processes will also be required.

Develop a proficient procedural knowledge of all truck loading and unloading units at each of our origin and destination facilities in either phosphates or potash BUs.

Additionally, the tracking of safety incidents, development of safety metrics and KPIs will also be part of this role's responsibilities.
Raw Materials Logistics
Coordinate raw material logistics (limestone, soda ash, silica, silica sand, DE).

Work closely with and communicate effectively with concentrate plant and mine operations and suppliers to ensure load-out and unload capacity optimization, timely shipment of orders and to streamline the maintenance and reliability of the respective raw material unload units.

Monitor actual product inventories and quality control.

Collaborate with Mosaic ops and carriers to ensure effective cross-functional execution. Expedite transportation with immediate trouble-shooting when problems arise.
Wet Rock Trucking Logistics
Support the wet rock logistics lead with the planning, forecasting, communication and delivery of wet rock truck shipments from Wingate, Four Corners, and Port Manatee.

Ensure rock trucking capacity is being adequately utilized and that volume metrics are being achieved while adhering to mine permit restrictions.
Plant Logistics Team Support
Provide support to the plant logistics team by learning the responsibilities of each individual role on the team to the proficiency of being able to provide back-up support for every position on the team.

Also to lead the team to a "safety first" mindset and what that entails for each area.
What do you need for this role?
Bachelor's degree in EH&S, Transportation, Supply Chain, or other Safety Related field required.

5+ years working knowledge of truck transportation.

5+ years working knowledge of truck logistics and/or transportation related field.

5+ years working knowledge of truck EHS issues and performing safety audits.

Excellent communication skills and ability to interact with a variety of functional positions.

Familiarity of Hazmat Material Trucking requirements preferred.

Working knowledge of Microsoft Office skills (Word, Excel, PowerPoint, etc).

Experience/knowledge of SAP a plus.

Strong organizational skills, attention to detail and procedures, and a passion for truck logistics and EHS.

Ability to collaborate, manage multiple priorities, and analyze information to make value-added recommendations and gain stakeholder buy-in.
The physical demands described are representative of those that must be met by an employee to successfully perform the functions of this job. Reasonable accommodations may be made to enable individuals with disabilities to perform the essential functions.
Able to lift approximately 0-25 lbs. unassisted and regularly.

Able to climb stairs and work at various heights.

Able to hear, with or without correction.

Able to read, write and understand basic English.

Able to see, with or without correction.

Able to travel unassisted.

Able to work rotating shifts and overtime as required.
Mosaic is an Equal Opportunity Employer that values the strength diversity brings to the workplace.
All qualified applicants will receive consideration for employment without regard to race, color, religion, sex, sexual orientation, gender identity, national origin, disability, protected veteran status.
Mosaic participates in the US E-Verify program.
Must be legally authorized to work in the United States
We Help the World Grow the Food it Needs - Apply today and join our team!
Thank you for your interest in opportunities with The Mosaic Company. Click Here at https://mosaicco.jobs.net/en-US/join to join our Talent Network and get notified of future openings!
The Mosaic Company
The Mosaic Company is the world's leading integrated producer and marketer of concentrated phosphate and potash. We employ more than 15,000 people in six countries and participate in every aspect of crop nutrition development.
We conduct our work with integrity and excellence, and we strive to be a thoughtful neighbor in each of our operating communities. We use our financial resources, expertise and innovative spirit to demonstrate our shared commitment to good corporate citizenship.
The Mosaic Company (NYSE:MOS) is a Fortune 500 company headquartered in Tampa, Florida.
Career Opportunities
At Mosaic, we believe success comes when we make smart choices about our stewardship of the environment, how we engage our people, and the way we manage our resources. We're committed to maintaining a safe, healthy and respectful work environment for our workforce. And we're dedicated to ensuring Mosaic is a place where people are proud to work and grow.
Mosaic is always looking for bright, passionate individuals who are motivated by our purpose, and who want to build their careers with a global leader in agriculture. We offer a competitive salary and benefits, as well as meaningful career development opportunities.