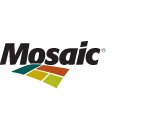 The Mosaic Company

Superintendent Process Water Operations

in

Plant City

,

Florida
Are you our next Superintendent Process Water Operations?
The Superintendent Process Water Operations will plan and direct all activities and resources to support the continuous Idling / operations of the facility. Includes all facets of production coordination, such as, employees or contractors, maintenance, safety, environmental, water management, energy management, and raw material management. Support the design and implementation of site improvements and/or capital projects as needed. Support employee scheduling process and assist with training needs. Will have overall site responsibility.
What will you do?
Direct activities to maintain efficient water treatment operation / idling of the site. Demonstrated competency in forecasting, budgeting and accounting, managing daily operations to assure compliance with safety and environmental regulations and efficient facility operation. Requisition and maintain inventories of materials and supplies necessary to meet site objectives. Includes all maintenance and EIA activities to support the site operations

Facilitate communication between job functions and site personnel including contractors to improve the site operation, water management, allocation of resources, safety and environmental. Provide accurate analytical data for decision making.

Provide work direction to the team as well as timely and constructive feedback to ensure employees have a clear understanding of their work, roles, business goals and performance standards. Manage performance issues when necessary. Develop and coach employees in order to retain and grow organizational talent. Support employees in their career development at Mosaic.

Work with operations and maintenance to develop and implement process improvements or capital projects that increase site goals, safety, quality, environmental, or water/energy management.

Work with site safety specialist and shared resources such as EHS-MS coordinators to track metrics and maintain Plant City's score card (training, audits, AON action items, MOC, Risk Reduction)
What do you need for this role?
High School Diploma or GED required.

AA/AS/BS/BA in engineering preferred.

10 years or greater experience in Operations, Mechanical, Electrical, Inst, or Automation required.

CMRP preferred.

Microsoft word, Excel, OIS, Maximo required.

OIS, PI/Equivalent preferred.

Previously held supervisory roles in operations and/or maintenance, lead and coach supervisors and employees required.
The physical demands described are representative of those that must be met by an individual to successfully perform the essential functions of the job. Reasonable accommodations may be made to enable individuals with disabilities to perform other job functions.
Must be able to safely perform the job without posing a direct threat to the safety of his or her own self, or the safety of others

Able to lift approximately 0-25 lbs. unassisted and regularly

Able to climb stairs and work at various heights

Able to distinguish varying or specific colors, patterns or materials

Able to hear, with or without correction

Able to read, write and understand basic English

Able to see, with or without correction

Able to travel unassisted

Able to use fine hand motor skills

Able to wear a respirator

Physically able to use standard safety equipment which is rated for 300 pounds or less
Mosaic is an Equal Opportunity Employer that values the strength diversity brings to the workplace.
All qualified applicants will receive consideration for employment without regard to race, color, religion, sex, sexual orientation, gender identity, national origin, disability, protected veteran status.
Mosaic participates in the US E-Verify program.
Must be legally authorized to work in the United States
We Help the World Grow the Food it Needs - Apply today and join our team!
Thank you for your interest in opportunities with The Mosaic Company. Click Here at https://mosaicco.jobs.net/en-US/join to join our Talent Network and get notified of future openings!
The Mosaic Company
The Mosaic Company is the world's leading integrated producer and marketer of concentrated phosphate and potash. We employ more than 15,000 people in six countries and participate in every aspect of crop nutrition development.
We conduct our work with integrity and excellence, and we strive to be a thoughtful neighbor in each of our operating communities. We use our financial resources, expertise and innovative spirit to demonstrate our shared commitment to good corporate citizenship.
The Mosaic Company (NYSE:MOS) is a Fortune 500 company headquartered in Tampa, Florida.
Career Opportunities
At Mosaic, we believe success comes when we make smart choices about our stewardship of the environment, how we engage our people, and the way we manage our resources. We're committed to maintaining a safe, healthy and respectful work environment for our workforce. And we're dedicated to ensuring Mosaic is a place where people are proud to work and grow.
Mosaic is always looking for bright, passionate individuals who are motivated by our purpose, and who want to build their careers with a global leader in agriculture. We offer a competitive salary and benefits, as well as meaningful career development opportunities.