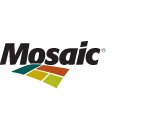 Job Information
The Mosaic Company

Land and Minerals Associate - Payment Specialist

in

Regina

,

Saskatchewan
Who is Mosaic?
The Mosaic Company (www.mosaicco.com), NYSE: MOS, headquartered in Minneapolis, Minnesota, is a $10 billion company that stands alone as one of the world's leading producers of concentrated phosphate and potash crop nutrients. Our world-class mining and processing operations produce the highest quality fertilizer and animal feed ingredients. As a global leader in nourishing crops and delivering distinctive value to the world's agriculture, Mosaic offers an opportunity to share in an exciting future.
What are our Values?
We consider our employees to be our most valued ingredient. Mosaic employees are richly diverse in their skills, experience and backgrounds. From engineering, operations, finance, HR, marketing and research, our team came to Mosaic not just for a job but a career that makes a positive impact on the world by nourishing the crops our growing population needs.
Are you our next Team Member?
We are currently seeking a Land and Mineral Associate – Payment Specialist at our Regina, SK location. This position is a payment specialist role within the Land and Minerals Department. Primary duties include calculation and payment of mineral royalties, payment of monthly lease rentals, assisting with the administration of land and minerals documentation, as well as the maintenance of existing contractual obligations.
What will you be working on?
Payment Processing. Calculate quarterly royalty payment amounts for the PBU sites, then compile and submit payment requests, generate monthly lease rental payments, identify payment terms in newly acquired contracts and prepare related payment requests, generate internal and external payment reports as required.

Pre-Acquisition Administration of Documents. Perform detailed title analysis, correspond with landowners and site representative as necessary, and prepare surface and mineral-related documentation. The may include mineral leases, surface and mineral purchase agreements, options to purchase, subdivision request, etc.

Post-Acquisition Quality Control and Administration. Identify and record key terms and conditions contained within agreements. Perform detailed quality control on all acquired content, identify steps necessary to ensure contractual obligations are met, and coordinate internal process to ensure this is completed within the required timeframe.

Document and Database management. Maintain internal land and minerals records database, review all mineral and surface assets currently held on a parcel-by-parcel basis and identify any gaps in documentation. Review existing site documentation, identify terms and conditions, and record key aspects. Perform quality control, and cross reference with current land title records to identify and address any changes or gaps in file history.

Administrative Assistance. Assist with data-entry, large-scale mail outs and other administrative projects as necessary.
What is required for this role?
A Business Diploma is required for this role. A Major in Accounting or Finance is preferred.

IRWA Professional/Agent and or Project Management Certification is preferred.

3-5 years of finance or accounting experience is required for this role.

Past experience in a land and minerals, real estate or paralegal positon is an asset. As well as functional knowledge of ISC (Land Titles) website.

Proficiency with Microsoft Excel, Word and Project along with other standard office related software are required. Must have expert Excel skills including advanced formulas, macros, and pivot tables.

Employment is subject to successfully completing Mosaic's pre-employment checks including criminal, drug and alcohol testing.

Must be authorized to work in Canada.
Mosaic is an Equal Opportunity Employer that values the strength diversity brings to the workplace, and strives to achieve a representative workforce in Canada.
We Help the World Grow the Food it Needs - Apply today and join our team!
The Mosaic Company
The Mosaic Company is the world's leading integrated producer and marketer of concentrated phosphate and potash. We employ more than 15,000 people in six countries and participate in every aspect of crop nutrition development.
We conduct our work with integrity and excellence, and we strive to be a thoughtful neighbor in each of our operating communities. We use our financial resources, expertise and innovative spirit to demonstrate our shared commitment to good corporate citizenship.
The Mosaic Company (NYSE:MOS) is a Fortune 500 company headquartered in Tampa, Florida.
Career Opportunities
At Mosaic, we believe success comes when we make smart choices about our stewardship of the environment, how we engage our people, and the way we manage our resources. We're committed to maintaining a safe, healthy and respectful work environment for our workforce. And we're dedicated to ensuring Mosaic is a place where people are proud to work and grow.
Mosaic is always looking for bright, passionate individuals who are motivated by our purpose, and who want to build their careers with a global leader in agriculture. We offer a competitive salary and benefits, as well as meaningful career development opportunities.