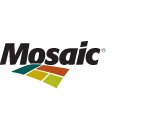 Job Information
The Mosaic Company

AT ADMINISTRATIVO

in

Sao Luiz

,

Massachusetts
Recepção e atendimento a Motoristas e Transportadores;
• Administração dos fluxos de Entrada e Saída de Veículos na Unidade;
• Elaboração das autorizações de Carregamento e Descarga diariamente;
• Preenchimento de planilhas de Controle de Veículos carregamento diariamente;
• Emissão de Notas Fiscais (Saída Direta Fornecedor – Troca de Nota Fiscal);
Emissão das Notas Fiscais de Faturamento e comprovante de retirada de mercadoria por transportador
• Emissão dos Boletins de Ocorrência para os veículos com quebra superior a tolerância de 0,5%;
• Emissão dos Relatórios de Expedição (Entrada/Saída);
• Zelar pelos registros das pesagens de entrada e saída de veículos na Unidade;
• Elaboração das Conferencias semanais de Aferição de Balança Mosaic x Terceiros;
• Elaboração dos relatórios de Verificação periódica de Balança;
• Realização de Cotações e compras conforme solicitações realizadas
• Confecção de minurtas para contratos
• Controles de contratos qaunto a assinaturas e vencimentos
• Abertura de controle de Jobs e imobilizados
• Serviços diversos
• Criação de pedidos no sistema
• Foco para os cumprimentos dos procedimentos de compras, bem como todos os
procedimentos n3evolvidos nas tarefas realizadas
• Lançamento e controle de Fretes
The Mosaic Company
The Mosaic Company is the world's leading integrated producer and marketer of concentrated phosphate and potash. We employ more than 15,000 people in six countries and participate in every aspect of crop nutrition development.
We conduct our work with integrity and excellence, and we strive to be a thoughtful neighbor in each of our operating communities. We use our financial resources, expertise and innovative spirit to demonstrate our shared commitment to good corporate citizenship.
The Mosaic Company (NYSE:MOS) is a Fortune 500 company headquartered in Plymouth, Minnesota.
Career Opportunities
At Mosaic, we believe success comes when we make smart choices about our stewardship of the environment, how we engage our people, and the way we manage our resources. We're committed to maintaining a safe, healthy and respectful work environment for our workforce. And we're dedicated to ensuring Mosaic is a place where people are proud to work and grow.
Mosaic is always looking for bright, passionate individuals who are motivated by our purpose, and who want to build their careers with a global leader in agriculture. We offer a competitive salary and benefits, as well as meaningful career development opportunities.