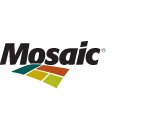 Job Information
The Mosaic Company

Maintenance Mechanic - Ammonia

in

St James

,

Louisiana
Job Description
Are you our next Maintenance Mechanic?
We are currently seeking a Maintenance Mechanic for our Faustina As a Maintenance Mechanic, you will troubleshoot and repair as well as preform preventative maintenance (PM) of plant or mine equipment and machinery in accordance with manufacturer/Mosaic's standards in a safe and expedient manner. Ability to use hand tools, torches and welding equipment, pneumatic and/or electric tools and precision measuring tools to make repairs or replace equipment which may include but is not limited to pumps, fans, turbines, gearboxes, piping, fabrication, conveyors, large rotating equipment, and/or draglines and dredges. Perform and follow all Personal Protective Equipment (PPE), Pre Job Hazard Analysis (including Workplace Exam), Lock-out Tag-out (LOTO), Hot Work, Hazardous Work, Confined Space, Water Safety, Line Breaking, Safe Work, Daily PM Inspection, Work Order Feedback, General Equipment/Line Isolation Permits or Procedures or Forms or Reports. Actively participate in Pre Job Safety Meetings, Weekly Safety Meetings and other required Annual Training. Actively participate in WorkFlow by giving feedback on work execution roadblocks and successes. Computerized Maintenance Management System (CMMS) inputting of work request as a result of work execution or identified defects.
What will you do?
Repair machinery and equipment in accordance with previous established job plans

Troubleshoot and diagnose machinery and equipment

Repair machinery and equipment on an emergency or "break-in" basis

Lubricates / PM's equipment and machinery

Other duties as assigned which may include but are not limited to; Using hand signals with crane operators, rigging for lifts, examining disassembled parts and diagnosing root cause failure, operate overhead cranes. May have to train and become certified to operate boom trucks, large forklifts, aerial man lifts

Be vigilant of issues and conditions that can affect their fellow workers

Report any issues that can impact the environment or the safety of the employees
What do you need for this role?
High School Diploma or GED required; Associates Degree (Vocational, Millwright, Pipefitter, Boilermaker, Machinist or Welding) training program preferred

4 years of related industrial mechanical experience or completion of an accredited Apprenticeship program required

Phosphate industry experience preferred

Millwirght certified

Ammonia industry experience preferred

May be required to obtain a commercial drivers' license

Basic computer skills needed

Good organizational skills and ability to work alone or in a partner or team setting

Ability to accept and follow all safety procedures

Capable of data entry

Must be able to train and be able to operate mobile equipment including boom truck, aerial man lift and forklift

Ability to safely move in and through work areas, including climbing stairs, maintaining good balance, being mentally alert, having good visual acuity and safety working at heights

Ability to safety work in and around heavy industrial environment, including moving objects, concentrated chemicals and transport vehicles

Complete pre-job workplace examinations

Responsible for the safe and complaint storage/inspection/usage of tools and equipment as assigned

Physical work environment is frequently outdoors and exposed to varying temperatures from below 32 degrees to above 85 degrees Fahrenheit
The physical demands described are representative of those that must be met by an employee to successfully perform the functions of this job. Reasonable accommodations may be made to enable individuals with disabilities to perform the essential functions.
Must be able to safely perform the essential functions of the job without posing a direct threat to the safety of his or her own self, or the safety of others

Able to climb stairs and work at various heights

Able to distinguish varying or specific colors, patterns or materials

Able to hear, with or without correction

Able to lift 25-50 lbs. unassisted and regularly

Able to read, write and understand basic English

Able to see, with or without correction

Able to travel unassisted

Able to use fine hand motor skills

Able to wear a respirator

Able to work in tight or closed-in spaces

Able to work rotating shifts and overtime as required

Physically able to use standard safety equipment which is rated for 300 pounds or less
Mosaic is an Equal Opportunity Employer that values the strength diversity brings to the workplace.
All qualified applicants will receive consideration for employment without regard to race, color, religion, sex, sexual orientation, gender identity, national origin, disability, protected veteran status.
Mosaic participates in the US E-Verify program.
Must be legally authorized to work in the United States
We Help the World Grow the Food it Needs - Apply today and join our team!
Thank you for your interest in opportunities with The Mosaic Company.  Click Here to join our Talent Network and get notified of future openings!
The Mosaic Company
The Mosaic Company is the world's leading integrated producer and marketer of concentrated phosphate and potash. We employ more than 15,000 people in six countries and participate in every aspect of crop nutrition development.
We conduct our work with integrity and excellence, and we strive to be a thoughtful neighbor in each of our operating communities. We use our financial resources, expertise and innovative spirit to demonstrate our shared commitment to good corporate citizenship.
The Mosaic Company (NYSE:MOS) is a Fortune 500 company headquartered in Tampa, Florida.
Career Opportunities
At Mosaic, we believe success comes when we make smart choices about our stewardship of the environment, how we engage our people, and the way we manage our resources. We're committed to maintaining a safe, healthy and respectful work environment for our workforce. And we're dedicated to ensuring Mosaic is a place where people are proud to work and grow.
Mosaic is always looking for bright, passionate individuals who are motivated by our purpose, and who want to build their careers with a global leader in agriculture. We offer a competitive salary and benefits, as well as meaningful career development opportunities.