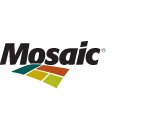 Job Information
The Mosaic Company

SSC Continuous Improvement & Business Relationship Manager

in

Tampa

,

Florida
Are you next SSC Continuous Improvement & Business Relationship Manager?
The SSC Continuous Improvement & Business Relationship Manager role will be responsible for the level of quality and efficiency of the SSC processes and services, as well as supporting the company to achieve better performance by the improvement of processes through new technologies. This role will monitor and improve upon SSC operational performance (e.g., automation and system optimization opportunities). In addition, this role will develop and serve as a custodian for the enhancements and standardization of processes and models across the SSC being responsible for:
SSC Internal and External Governance model

SSC Relationship and Internal Client Interaction Management

SSC Communication

SSC Process Documentation, Process Inventory and Continuous Process Improvement model

SSC Technical Training model and Paths

SSC Change Management

SSC Process Improvement Culture

SSC Project Management

SSC KPI's and Reports

SSC Automated Workflows

SSC Budget Management
What will you do?
Provide support across SSC functions with the management of demands on all improvement initiatives, ensuring the appropriate resources are involved. Assist the SSC leaders with the planning and execution of projects related to the enhancement of service performance. Support the team to perform:
Automation - Develop and maintain automations with different technologies to help improve processes and performance.

SSC Automated workflows - Implement and support automated workflows for SSC solutions and processes/activities connected to it.

SSC Change Management - Perform the change management methodology for all SSC process improvements and projects

SSC Process Improvement - Support all SSC areas to solve problems and improve the processes with new technologies and market solutions

SSC Relationship Management - Manage customer services for SSC processes and solutions, manage the satisfaction performance and give feedbacks to clients

SSC Communication - Manage and perform all SSC communications (internal and external - for employees, clients and vendors). Work with Public Affairs whenever needed.
Define, maintain and leverage the deployment of improved standards regarding the SSC models and processes, focused on the efficient flow of information and continuous internal improvement, subsidizing decision making and increasing productivity and quality for all areas, being also responsible for the training standards for the SSC. Provide support to team on standards for:
SSC Project Management Model - Support the SSC with guidance regarding Project Management methodology, applying it on strategic projects for the implementation of improvements

SSC Internal and External Governance model – Manage model update

SSC Process Documentation, Process Inventory and Continuous Process Improvement model - Keeping all documentation up to date within standards, analyze KPI's to identify gaps, perform improvement identification and prioritization, and guaranteeing technical definitions are set

SSC Process Improvement Culture - Train and support the SSC to keep all employees aware, adapted and able to perform the process improvement competence

SSC Technical Training model and Paths - Manage the necessity, creation, development and delivery of trainings, as well as supporting the definition of the SSC technical training paths
Participate in and enhance the strategic planning of the SSC in alignment with Corporate, keeping track of all KPIs and SLAs to guarantee efficiency and delivery of solutions for the SSC. Report out to SSC leadership the SSC KPIs that are captured through satisfaction surveys, which will serve as inputs for improving the SSC holistically including the various models and processes. Support team to perform SSC Budget Management, leading the SSC budget definition and execution, reporting the numbers and discussing allocations with SSC areas
Lead the process of integrating a new process/area to the SSC structure, performing and supporting the whole integration process.
What do you need for this role?
Bachelor's degree in Business Management, Communications, Psychology, Economics or related field required

Masters degree in Business Management, Administration or related field preferred

6+ years of progressively responsible experience with process design and improvement, customer service, KPI analysis and/or quality management; 4+ years experience with Masters Degree

Experience managing business processes in a service delivery organization

Demonstrated ability to lead multiple teams through management experience with direct reports and/or project/program management experience

Change Management preferred

ServiceNow preferred

Automation preferred

Project Management Professional (PMP)

Six Sigma preferred

Business Process Management preferred

Advanced Microsoft Office Suite (Word, Excel, PowerPoint, Outlook)

Management systems

Visio flow charting

Strong knowledge of SAP Fixed Assets sub system preferred

Knowledge of business process

Knowledge of Sarbanes-Oxley Act (SOX) compliance

Excellent verbal, written and listening communication skills

Excellent interpersonal, listening and relationship-building skills

Excellent organizational skills with the ability to handle, organize and prioritize multiple tasks for different projects

Excellent project management skills

Proven leadership skills, being able to successfully manage a team, with the ability to organize and prioritize workload of self and others ensuring consistent quality of service delivery

Ability to lead groups towards consensus

Strong teambuilding skills

Demonstrated problem-solving and analytical skills

Strong process management and process mapping skills

Strong attention to detail

Strong presentation and facilitation skills, being able to present and discuss complex data for a variety of audiences

Strong customer service skills, including meeting quality standards for services

Strong judgment and decision-making skills

Proactively protects internal and external confidential information

Ability to effectively work and develop strong partnerships with supporting functions across Mosaic

Ability to adapt to a continually changing business and work environment
Mosaic is an Equal Opportunity Employer that values the strength diversity brings to the workplace.
All qualified applicants will receive consideration for employment without regard to race, color, religion, sex, sexual orientation, gender identity, national origin, disability, protected veteran status.
Mosaic participates in the US E-Verify program.
Must be legally authorized to work in the United States
We Help the World Grow the Food it Needs - Apply today and join our team!
Thank you for your interest in opportunities with The Mosaic Company. Click Here at https://mosaicco.jobs.net/en-US/join to join our Talent Network and get notified of future openings!
The Mosaic Company
The Mosaic Company is the world's leading integrated producer and marketer of concentrated phosphate and potash. We employ more than 15,000 people in six countries and participate in every aspect of crop nutrition development.
We conduct our work with integrity and excellence, and we strive to be a thoughtful neighbor in each of our operating communities. We use our financial resources, expertise and innovative spirit to demonstrate our shared commitment to good corporate citizenship.
The Mosaic Company (NYSE:MOS) is a Fortune 500 company headquartered in Tampa, Florida.
Career Opportunities
At Mosaic, we believe success comes when we make smart choices about our stewardship of the environment, how we engage our people, and the way we manage our resources. We're committed to maintaining a safe, healthy and respectful work environment for our workforce. And we're dedicated to ensuring Mosaic is a place where people are proud to work and grow.
Mosaic is always looking for bright, passionate individuals who are motivated by our purpose, and who want to build their careers with a global leader in agriculture. We offer a competitive salary and benefits, as well as meaningful career development opportunities.