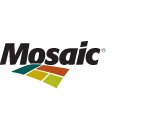 The Mosaic Company

ENGENHEIRO DE MINAS MASTER

in

Tapira

,

Madagascar
Atividades:
Coordenar e desenvolver atividades de avaliação de reservas.

Elaborar cenários de planejamento estratégico de lavra, com interface com as áreas de planejamento estratégico, projetos, processos minerais, geotecnia e operação;

Elaborar cenários de sequenciamento de lavra para elaboração o LoM e condução do plano diretor de mineração;

Coordenar as atividades de tratamento estatístico sobre os dados gerados dos testemunhos de sondagens e dados extraídos do laboratório, a fim de tipificar zonas de minério;

Coordenar e desenvolver pesquisas e implantação de novas tecnologias, oriundas do mercado nacional e internacional, visando aumento de produtividade e redução de custo.
Pré Requisitos:
Sólida experiência em engenharia de minas: estratégia e projetos

Profissional graduado em engenharia de minas

Ingles Fluente

Ferramentas Computacionais Desejáveis: Gemcom, Whittle, Geopit, Npv, Minesight, Dswik, Minsched, XPAC, Autocad, Despacho Eletrônico.
Local de Trabalho : Base em Tapira (SP), mas necessário disponibilidade de viagens frequentes
The Mosaic Company
The Mosaic Company is the world's leading integrated producer and marketer of concentrated phosphate and potash. We employ more than 15,000 people in six countries and participate in every aspect of crop nutrition development.
We conduct our work with integrity and excellence, and we strive to be a thoughtful neighbor in each of our operating communities. We use our financial resources, expertise and innovative spirit to demonstrate our shared commitment to good corporate citizenship.
The Mosaic Company (NYSE:MOS) is a Fortune 500 company headquartered in Tampa, Florida.
Career Opportunities
At Mosaic, we believe success comes when we make smart choices about our stewardship of the environment, how we engage our people, and the way we manage our resources. We're committed to maintaining a safe, healthy and respectful work environment for our workforce. And we're dedicated to ensuring Mosaic is a place where people are proud to work and grow.
Mosaic is always looking for bright, passionate individuals who are motivated by our purpose, and who want to build their careers with a global leader in agriculture. We offer a competitive salary and benefits, as well as meaningful career development opportunities.