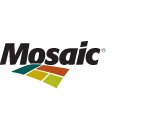 Job Information
The Mosaic Company

Administrative Assistant- Executive

in

United States
Are you our next Administrative Assistant- Executive?
We are currently seeking an Administrative Assistant-Executive for our Tampa, Florida Location.
The Administrative Assistant – Executive will be responsible for providing administrative support to the Chief Financial Officer and other assigned Mosaic executives. Responsibilities will include performing highly diverse and complex administrative functions, which will include coordinating complex schedules, handling highly confidential and sensitive material, and managing day-to-day workflow, including mail, e-mail, scheduling, travel arrangements, phones, etc. This individual will collaborate closely with other Mosaic Executive Administrative Assistants to ensure strong and consistent administrative support for the executive team.
What will you do?
Administrative Support: Perform highly diverse and complex administrative functions, including, but not limited to, coordinating calendars/schedules with an awareness of time-sensitive issues and the ability to prioritize accordingly; composing, preparing and editing correspondence; and handling of highly confidential and sensitive material in a discreet and disciplined manner. Develop, proof and format correspondence (including letters, emails, internal memos, reports, and presentations) using Microsoft Word, Excel and PowerPoint. Research, prioritize and follow up on incoming issues and concerns addressed to the senior Mosaic executive, including those of a sensitive or confidential nature, and determine appropriate course of action, referral, or response. Communicate and interact with Mosaic senior leaders, investors, customers and other external constituents.

Travel/Meetings: Manage and coordinate complex international and domestic travel arrangements, which will include corporate jet arrangements and travel documents/visa requirements. Coordinate meetings and events for complicated and diverse groups, which will include organizing all meeting logistics and effectively utilizing appropriate systems and technology. Ensure all expense reports are prepared and submitted in a timely manner.

Other Projects and Job Duties: Provide support for Mosaic Board of Directors as assigned. Provide back-up support as needed for other Executive Administrative Assistants to ensure consistent support of senior executives. Complete additional assignments, tasks and projects as assigned.
What do you need for this role?
High School Diploma or equivalent required

Two years of college experience preferred

5+ years of executive administrative experience is required

C-suite executive administrative experience is preferred

Excellent verbal and written (especially grammar and proofing) communication skills

Strong listening skills

High level of tact and ability to handle confidential and sensitive information

Demonstrated diplomacy and excellent judgement in dealing with sensitive situations

Excellent teamwork and interpersonal skills

Strong collaboration skills

Strong decision making and problem solving skills

Strong organizational and time management skills

Strong attention to detail and follow up

Results oriented

Ability to adapt to a continually changing business and work environment and manage multiple priorities

Ability to effectively work with employees at all levels within the organization
Mosaic is an Equal Opportunity Employer that values the strength diversity brings to the workplace.
All qualified applicants will receive consideration for employment without regard to race, color, religion, sex, sexual orientation, gender identity, national origin, disability, protected veteran status.
Mosaic participates in the US E-Verify program.
We Help the World Grow the Food it Needs - Apply today and join our team!
Thank you for your interest in opportunities with The Mosaic Company. Click Here at https://mosaicco.jobs.net/en-US/join to join our Talent Network and get notified of future openings!
The Mosaic Company
The Mosaic Company is the world's leading integrated producer and marketer of concentrated phosphate and potash. We employ more than 15,000 people in six countries and participate in every aspect of crop nutrition development.
We conduct our work with integrity and excellence, and we strive to be a thoughtful neighbor in each of our operating communities. We use our financial resources, expertise and innovative spirit to demonstrate our shared commitment to good corporate citizenship.
The Mosaic Company (NYSE:MOS) is a Fortune 500 company headquartered in Plymouth, Minnesota.
Career Opportunities
At Mosaic, we believe success comes when we make smart choices about our stewardship of the environment, how we engage our people, and the way we manage our resources. We're committed to maintaining a safe, healthy and respectful work environment for our workforce. And we're dedicated to ensuring Mosaic is a place where people are proud to work and grow.
Mosaic is always looking for bright, passionate individuals who are motivated by our purpose, and who want to build their careers with a global leader in agriculture. We offer a competitive salary and benefits, as well as meaningful career development opportunities.