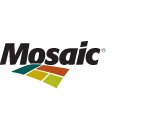 Job Information
The Mosaic Company

Electrician

in

United States
Are you our next Electrician?
The Electrician is responsible for troubleshooting, repairing, calibrating, installing and performing preventative maintenance on plant or mine electrical, electronic, instrumentation and basic automation equipment including hi-med-low voltage polyphase systems, AC and DC systems, , lighting, motors, receptacles, starters, variable frequency drives, DC drives, wound rotor resistance controls, AC and DC motor brush maintenance, power supply wiring (including conduit and cable tray), transformers, distributed control systems, programmable controllers, radio SCADA telemetry, wireless mesh broadband systems (802.11a/b/g/n: Rajant/Tropos or equivalent), electrical components, relays, switches, as well as pneumatic and hydraulic control valves and systems. The Electrician A must be able to safely operate voltage appropriate insulation resistance testers, voltmeters, ammeters, and hydraulic crimping hand tools. This position follows provisions the National Electrical Code (NEC), the National Electrical Safety Code (NESC), the Standard for Electrical Safety in the Workplace (NFPA 70E), International Society for Automation (ISA) and other standards, and has the ability to read loop sheets, Piping and Instrumentation Diagrams, electrical single lines, schematics, and manuals. This position performs and follows all Personal Protective Equipment (PPE), Pre Job Hazard Analysis, Lock-out Tag-Out (LOTO), Hot Work, Hazardous Work, Confined Space, Water Safety, Line Breaking, Safe Work, Daily PM Inspection, Work Order Feedback, General Equipment/Line Isolation Permits, procedures, forms, and reports.
What will you do?
Communicates daily with area supervisor for work priorities and assignments.

Communicates any findings with management.

Utilizes and inputs work order and reporting data into the Computerized Maintenance Management System (CMMS) as required.

Performs maintenance on equipment that monitors flow, temperature, density, level, and pressure of process equipment. Performs maintenance on equipment that checks pH, conductivity, or other analytical product parameters by collecting and checking samples. (instrumentation).

Maintains and repairs motors, starters, drives, low-medium-hi voltage polyphaser systems and instrumentation throughout the entire plant.

Replaces, repairs, troubleshoots, calibrates, or cleans electrical, instrumentation, and basic automation systems.

Troubleshoots, visually or with varied testing equipment, all EIA systems throughout the entire plant.

Changes hardware in system to maintain interface between automation and operations as needed.

Responsible for regular work orders as well as emergencies throughout the facility. Responsible for housekeeping and safe work in all areas. (Electrical and Basic Automation)

Operates appropriate testing equipment including hot stick voltage detectors, bonding clamps, hi potential testers, insulation resistance detectors, LCR, and multimeters.

Operates light and heavy mobile equipment including boom trucks and pole digger derricks.

Other job duties as required.
What do you need for this role?
High School Diploma or GED required with 3+ years of Electrical Maintenance.

Associate's Degree in a related field with 3+ years of Electrical and Instrumentation experience preferred

Master Electrician designation required.

1 year experience in Allen-Bradly Control Logix Program preferred.

2 years' experience assembling Electrical and Mechanical Components in Industrial and Port Facility preferred.

1 year experience in AutoCAD preferred.

1 year experience in Distributed Control Systems (DCS) preferred.

2 years Electrical Wiring experience preferred.

3 years' experience in a Heavy Manufacturing Plant Maintenance or Operations environment preferred.

1 year experience using CMMS (Maximo preferred).

1 year experience in Process Control Systems preferred.

Frequently outdoors and exposed to varying temperatures from below 32 degrees to above 85 degrees Fahrenheit.
The physical demands described are representative of those that must be met by an employee to successfully perform the functions of this job. Reasonable accommodations may be made to enable individuals with disabilities to perform the essential functions.
Must be able to safely perform the job without posing a direct threat to the safety of his or her own self, or the safety of others.

Able to lift 25-50 lbs. unassisted and regularly.

Able to climb stairs and work at various heights.

Able to distinguish varying or specific colors, patterns or materials.

Able to hear, with or without correction.

Able to read, write and understand basic English.

Able to see, with or without correction.

Able to travel unassisted.

Able to use fine hand motor skills.

Able to work in tight or closed-in spaces.

Able to work rotating shifts and overtime as required.

Physically able to use standard safety equipment which is rated for 300 pounds or less.
Mosaic is an Equal Opportunity Employer that values the strength diversity brings to the workplace.
All qualified applicants will receive consideration for employment without regard to race, color, religion, sex, sexual orientation, gender identity, national origin, disability, protected veteran status.
Mosaic participates in the US E-Verify program.
Must be legally authorized to work in the United States
We Help the World Grow the Food it Needs - Apply today and join our team!
Thank you for your interest in opportunities with The Mosaic Company. Click Here at https://mosaicco.jobs.net/en-US/join to join our Talent Network and get notified of future openings!
The Mosaic Company
The Mosaic Company is the world's leading integrated producer and marketer of concentrated phosphate and potash. We employ more than 15,000 people in six countries and participate in every aspect of crop nutrition development.
We conduct our work with integrity and excellence, and we strive to be a thoughtful neighbor in each of our operating communities. We use our financial resources, expertise and innovative spirit to demonstrate our shared commitment to good corporate citizenship.
The Mosaic Company (NYSE:MOS) is a Fortune 500 company headquartered in Plymouth, Minnesota.
Career Opportunities
At Mosaic, we believe success comes when we make smart choices about our stewardship of the environment, how we engage our people, and the way we manage our resources. We're committed to maintaining a safe, healthy and respectful work environment for our workforce. And we're dedicated to ensuring Mosaic is a place where people are proud to work and grow.
Mosaic is always looking for bright, passionate individuals who are motivated by our purpose, and who want to build their careers with a global leader in agriculture. We offer a competitive salary and benefits, as well as meaningful career development opportunities.