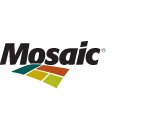 Job Information
The Mosaic Company

Financial Analyst - Corporate FP&A

in

United States
Are you our next Financial Analyst - Corporate FP&A?
We are currently seeking a Financial Analyst - Corporate FP&A out of our Executive Office located in Downtown Tampa, Florida.
This position will provide financial and analytical support to Mosaic's support functions. Responsibilities will include providing support for routine cost reporting; developing and maintaining processes for accurate and efficient data capture, storage and retrieval as well as utilizing and synthesizing data and completing the required analysis to update spreadsheets; designing and producing statistical and other reports, responding to data requests, and providing support for financial and strategic analyses.
What will you do?
Participate in and provide routine reporting approaches for the various support functions, which includes understanding the needs of the function leader and their respective managers. Participate in and lead assigned portions of routine meetings and gather, analyze and present meaningful information. Identify and lead process improvement efforts.

Participate in and lead assigned portions of the budget process for the global support functions, which includes the all corporate functions. Provide indirect support to the forecast, 5-year planning processes and other deliverables required by FP&A and Management.

Partner with the support functions to identify cost savings, service improvements, and other value-add opportunities. Gather information and create analyses that will yield improvements that are meaningful to customers.

Partner with the Senior Data Analyst to develop prototypes and working solutions in Excel, Access and Financial Planning and Analysis software solutions to conduct statistical analyses, evaluate and synthesize large data sets, and create optimization models. Conduct complex data analysis and create complex financial models to support Mosaic's financial and strategic recommendations and forecasting.

Partner with the Senior Data Analyst to develop and maintain processes for accurate and efficient data capture, storage and retrieval within the FP&A system. Review and recommend process improvements for data capture, storage and retrieval. Collaborate with Mosaic Business Units to ensure data integrity and consistent definitions of KPIs and operating metrics. Other projects and job duties as assigned.
What do you need for this role?
Bachelor's degree in Finance, Accounting Economics or related field required.

3+ years' experience in finance, accounting, or other related experience

2+ years working in databases and query design and management as well as data analysis and reporting

Experience with modeling preferred

Strong experience with data analysis methodologies

Basic general accounting skills

High proficiency with Microsoft Office (Access, Word, Excel, PowerPoint, and Outlook).

Must have advanced spreadsheet skills and database management abilities

Tableau or other data visualization experience required

SAP preferred

Quantrix experience preferred

Strong verbal, written and listening communication skills

Excellent analytical skills

Demonstrated problem-solving skills

Ability to maintain the "big picture" while also being able to "drill down" into the detailed analysis

Ability to effectively work and build relationships with employees at all levels within the organization

Ability to partner with and challenge the business

Ability to adapt to a continually changing business and work environment and manage multiple priorities

Adept at meeting established deadlines with a strong sense of urgency

Process improvement orientation

Strong organizational skills and attention to detail

Demonstrated critical thinking and decision making skills

Strong business acumen

Ability to think creatively with an ability to create innovative solutions

This position includes collaboration with other worldwide Mosaic locations and may require approximately 10% travel
Mosaic is an Equal Opportunity Employer that values the strength diversity brings to the workplace.
All qualified applicants will receive consideration for employment without regard to race, color, religion, sex, sexual orientation, gender identity, national origin, disability, protected veteran status.
Mosaic participates in the US E-Verify program.
Must be legally authorized to work in the United States
We Help the World Grow the Food it Needs - Apply today and join our team!
Thank you for your interest in opportunities with The Mosaic Company. Click Here at https://mosaicco.jobs.net/en-US/join to join our Talent Network and get notified of future openings!
The Mosaic Company
The Mosaic Company is the world's leading integrated producer and marketer of concentrated phosphate and potash. We employ more than 15,000 people in six countries and participate in every aspect of crop nutrition development.
We conduct our work with integrity and excellence, and we strive to be a thoughtful neighbor in each of our operating communities. We use our financial resources, expertise and innovative spirit to demonstrate our shared commitment to good corporate citizenship.
The Mosaic Company (NYSE:MOS) is a Fortune 500 company headquartered in Plymouth, Minnesota.
Career Opportunities
At Mosaic, we believe success comes when we make smart choices about our stewardship of the environment, how we engage our people, and the way we manage our resources. We're committed to maintaining a safe, healthy and respectful work environment for our workforce. And we're dedicated to ensuring Mosaic is a place where people are proud to work and grow.
Mosaic is always looking for bright, passionate individuals who are motivated by our purpose, and who want to build their careers with a global leader in agriculture. We offer a competitive salary and benefits, as well as meaningful career development opportunities.