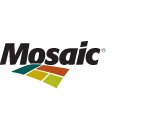 Job Information
The Mosaic Company

Mecânico Manutenção I

in

United States
Principais atribuições:
Executar as atividades de lubrificação nos equipamentos de acordo o plano elaborado pelo PCM
Acompanhar as atividades básicas de manutenção corretiva e preventiva nos equipamentos e instalações
Participar das discussões para busca de causas de problemas nos equipamentos e instalações
Realizar inspeções básicas nos equipamentos e instalações de acordo com o plano de manutenção
Preencher ordens de serviços e planos de inspeção com informações sobre as intervenções nos equipamentos
Executar as ordens de serviço do programa semanal elaborado pelo PCM e as ordens corretivas conforme orientação de seu superior
Cumprir o programa de "Housekeeping" da empresa
Executar outras tarefas que lhe sejam solicitadas dentro de suas atribuições / responsabilidades
Requisitos Necessários:
Ensino Médio Completo
Desejável curso Técnico em Mecânica, ou Técnico em Eletromecânica
Experiência no ramo de fertilizantes, em manutenção mecânica com foco em lubrificação
The Mosaic Company
The Mosaic Company is the world's leading integrated producer and marketer of concentrated phosphate and potash. We employ more than 15,000 people in six countries and participate in every aspect of crop nutrition development.
We conduct our work with integrity and excellence, and we strive to be a thoughtful neighbor in each of our operating communities. We use our financial resources, expertise and innovative spirit to demonstrate our shared commitment to good corporate citizenship.
The Mosaic Company (NYSE:MOS) is a Fortune 500 company headquartered in Tampa, Florida.
Career Opportunities
At Mosaic, we believe success comes when we make smart choices about our stewardship of the environment, how we engage our people, and the way we manage our resources. We're committed to maintaining a safe, healthy and respectful work environment for our workforce. And we're dedicated to ensuring Mosaic is a place where people are proud to work and grow.
Mosaic is always looking for bright, passionate individuals who are motivated by our purpose, and who want to build their careers with a global leader in agriculture. We offer a competitive salary and benefits, as well as meaningful career development opportunities.