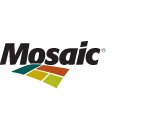 Job Information
The Mosaic Company

Mechanical Engineer - Co op position

in

United States
Mechanical Engineer Co-Op/Intern
A Mechanical Engineer Co-Op/Intern at Mosaic will be assigned to special projects and will assist other engineers on major projects. Projects will focus on improving facility efficiency and final product quality.
What will you do?
Day to day work assignments could include sampling process streams, in-person monitoring of equipment or a process in an operating industrial facility, computer modeling, etc.
Specific project assignments will be made by the supervisor; assignments could include:

Troubleshooting-Using problem solving techniques such as RCA's, 8-step and/or 5 Why

Evaluating equipment/process performance comparative to design or similar processes

Evaluate equipment performance and health utilizing thermography, vibration and oil analysis

Design/size/validate new or modification of existing equipment

Computer modeling of a process or system

Preventative maintenance and job plan improvements incorporating precision maintenance practices

Develop strategic reliability-centered maintenance approach to optimizing asset life and productivity through documented asset strategies

Utilize root cause analysis to review significant failures, identify corrective action to prevent re-occurrence and refine asset strategy to sustain improvement

Mine data to identify reliability improvement opportunities and develop corrective actions focused on delivering OEE improvements and cost reduction

Identify deficiencies in maintenance processes and develop sustainable improvements

Communicate with various levels of personnel throughout the organization, including management, plant operators, engineers (of various disciplines), lab personnel, and contractors.

Participation in department meetings and meetings specific to the project assignment

Adhering to Mosaic's mission, guiding principles and priorities, and key competencies
What do you need for this role?
Sophomore level or higher pursuing a bachelor's degree in Mechanical Engineering

2.75 GPA or higher

Ability to function in an industrial chemical and mining environment

1-2 years' of experience volunteering, working with student/school organizations, or work is required

Previous internship or co-op experience is preferred

Must be proficient in Microsoft Office (Word, Excel, PowerPoint, Outlook)

Demonstrated ability to quickly learn and implement learned process, procedures or software

Strong verbal, written and listening communication skills, including presentation skills

Ability to effectively work with employees at all levels within the organization and external customers, suppliers and vendors

Maintain a clean work environment and comply with all safety and environmental policies

Demonstrated problem-solving and analytical skills

Strong organizational skills and attention to detail

Miscellaneous job-related duties as assigned
The physical demands described are representative of those that must be met by an employee to successfully perform the functions of this job. Reasonable accommodations may be made to enable individuals with disabilities to perform the essential functions.
Must be able to safely perform the essential functions of the job without posing a direct threat to the safety of his or her own self, or the safety of others
Able to lift approximately 0-25 lbs. unassisted and regularly

Able to climb stairs and work at various heights

Able to distinguish varying or specific colors, patterns or materials

Able to hear, with or without correction

Able to read, write and understand basic English

Able to see, with or without correction

Able to travel unassisted

Able to use fine hand motor skills

Able to work in tight or closed-in spaces

Able to work rotating shifts and overtime as required

Physically able to use standard safety equipment which is rated for 300 pounds or less

Selected candidates will be required to successfully complete the following: Post-offer/pre-placement drug and alcohol screening, background check, physical, functional capacity examination

Must be legally authorized to work in the United States
Mosaic is an Equal Opportunity Employer that values the strength diversity brings to the workplace.
All qualified applicants will receive consideration for employment without regard to race, color, religion, sex, sexual orientation, gender identity, national origin, disability, protected veteran status. Mosaic participates in the US E-Verify program.
We Help the World Grow the Food it Needs - Apply today and join our team!
Thank you for your interest in opportunities with The Mosaic Company.  Click Here to join our Talent Network and get notified of future openings!
The Mosaic Company
The Mosaic Company is the world's leading integrated producer and marketer of concentrated phosphate and potash. We employ more than 15,000 people in six countries and participate in every aspect of crop nutrition development.
We conduct our work with integrity and excellence, and we strive to be a thoughtful neighbor in each of our operating communities. We use our financial resources, expertise and innovative spirit to demonstrate our shared commitment to good corporate citizenship.
The Mosaic Company (NYSE:MOS) is a Fortune 500 company headquartered in Tampa, Florida.
Career Opportunities
At Mosaic, we believe success comes when we make smart choices about our stewardship of the environment, how we engage our people, and the way we manage our resources. We're committed to maintaining a safe, healthy and respectful work environment for our workforce. And we're dedicated to ensuring Mosaic is a place where people are proud to work and grow.
Mosaic is always looking for bright, passionate individuals who are motivated by our purpose, and who want to build their careers with a global leader in agriculture. We offer a competitive salary and benefits, as well as meaningful career development opportunities.