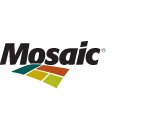 Job Information
The Mosaic Company

Operating Mechanic

in

United States
Are you our next Operating Mechanic?
The Operating Mechanic will be responsible for loading/unloading dry product rail cars, trucks, fertilizer vessels, and general operation of fixed equipment/mobile equipment and maintenance at one of a Mosaic's Non-Union Distribution Facility.
What will you do?
Demonstrate commitment to environmental, health, and safety by complying with all EHS policies, wearing of proper PPE for the job, reporting unsafe work conditions and/or accidents promptly and attending and participating in all safety meetings and training. Demonstrate positive behavioral qualities such as striving to be a team player, dependable, approachable, and a continuous learner.

Through the progression program, train and demonstrate competency in all standard operating procedures (SOPs). Attain and maintain competency in the following operations positions, to include control room operator, vessel person-in-charge, , hazardous material technician, gantry operator, payloader operator, and dry product rail loader/unloader.

Through the progression program, train and demonstrate competency in all maintenance procedures. Attain and maintain competency in the following maintenance activities, to include preventive maintenance procedures on truck and rail loading/unloading stations, relief valves, mobile equipment repair, and maintenance of conveyor belt system.
What do you need for this role?
Highschool diploma/GED required.

Entry level Chemical/Industrial Operations experience required. 1-2 year's preferred.

Experience working in Industrial setting preferred.

Experience operating mobile equipment preferred.

Valid Driver's License required.

Basic computer skills required.

Maintain clean work environment and comply with all safety and environmental policies; Adaptability to make judgments when operating equipment to distribute fertilizers; Proficiency and comprehension reading and writing English; Comfortable with simple math: addition, subtraction, multiplication and division.
The physical demands described are representative of those that must be met by an individual to successfully perform the essential functions of the job. Reasonable accommodations may be made to enable individuals with disabilities to perform other job functions.
Must be able to safely perform the job without posing a direct threat to the safety of his or her own self, or the safety of others.

Able to lift 50+ lbs. unassisted and regularly

Able to climb stairs and work at various heights

Able to hear, with or without correction

Able to read, write and understand basic English

Able to see, with out without correction

Able to travel unassisted

Able to use fine hand motor skills

Able to wear a respirator

Able to work in tight or closed-in spaces

Able to work rotating shifts and overtime as required
Mosaic is an Equal Opportunity Employer that values the strength diversity brings to the workplace.
All qualified applicants will receive consideration for employment without regard to race, color, religion, sex, sexual orientation, gender identity, national origin, disability, protected veteran status.
Mosaic participates in the US E-Verify program.
Must be legally authorized to work in the United States
We Help the World Grow the Food it Needs - Apply today and join our team!
Thank you for your interest in opportunities with The Mosaic Company. Click Here at https://mosaicco.jobs.net/en-US/join to join our Talent Network and get notified of future openings!
The Mosaic Company
The Mosaic Company is the world's leading integrated producer and marketer of concentrated phosphate and potash. We employ more than 15,000 people in six countries and participate in every aspect of crop nutrition development.
We conduct our work with integrity and excellence, and we strive to be a thoughtful neighbor in each of our operating communities. We use our financial resources, expertise and innovative spirit to demonstrate our shared commitment to good corporate citizenship.
The Mosaic Company (NYSE:MOS) is a Fortune 500 company headquartered in Tampa, Florida.
Career Opportunities
At Mosaic, we believe success comes when we make smart choices about our stewardship of the environment, how we engage our people, and the way we manage our resources. We're committed to maintaining a safe, healthy and respectful work environment for our workforce. And we're dedicated to ensuring Mosaic is a place where people are proud to work and grow.
Mosaic is always looking for bright, passionate individuals who are motivated by our purpose, and who want to build their careers with a global leader in agriculture. We offer a competitive salary and benefits, as well as meaningful career development opportunities.