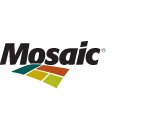 Job Information
The Mosaic Company

Vice President, Technology and Innovation

in

United States
Are you our next Vice President, Technology and Innovation?
The Vice President, Technology and Innovation will successfully guide Mosaic through the Industrial Revolution 4.0, acting as a technology scout. Utilizing broad mining/industrial experience and a strong technology background, this person will accelerate Mosaic's implementation of manufacturing and back office technologies, artificial intelligence, robotics, and machine learning to materially increase earnings over the next 3-5 years. This role partners with IT, Business Units and Corporate Functions to define what is possible, and acts as a program manager to sustainably implement our vision of the future.
What will you do?
Combine a strong understanding of current practices and future trends for advanced process control automation, robotics, artificial intelligence/machine learning, smart instrumentation, and other enabling technologies to develop compelling strategies to improve business performance.

Act as a program manager for Mosaic's opportunity capital investments in the Technology / Digital space.

Joint accountability with the businesses and functions for delivering results.

Build internal and external relations to maintain an awareness of the most promising technologies and practices to create value for Mosaic and influence business leaders to embrace technology.

Partner with key equipment vendors on their automation efforts to maintain an awareness of current trends, and to influence their investment focus areas.

Advise on the selection of third party contractors and consultants who can cost effectively accelerate Mosaic's automation efforts.

While the IT and Procurement organizations will make the final selection of the backbone infrastructure to execute the above, partner with and make recommendations to those organizations to those organizations through the process.

Miscellaneous support responsibilities for due diligence, mergers & acquisition integration and divestiture analysis.

Other projects/duties as assigned.
What do you need for this role?
Bachelor's Degree required with a preference to Engineering majors. Will consider other appropriate disciplines based upon other relevant experience.

MBA or other advanced degree preferred.

15+ years of progressive leadership experience applicable to our sector with a track record of success in leading efficient operations.

Previous senior level operating experience with a track record of leading and influencing successful transformation efforts in a matrixed, operational environment.

Experience in implementing pragmatic improvement initiatives, establishing leading and lagging indicators to guide and measure success and influence organizational culture change while progressively advancing the use of technology.

Displays strong commercial and business acumen and experience in leading other functional support organizations such as Supply Chain is preferred.

Strong experience in developing and analyzing comprehensive strategic business plans.

Previous experience as a multi-functional project team leader with the proven ability to drive projects to closure.

Previous experience in a global enterprise and with cross-border transactions preferred.

Proficient in Microsoft Office (Word, Excel, PowerPoint, Outlook).

Excellent verbal, written and listening communication skills, including the ability to effectively present concepts and proposals to senior leadership and board levels.

Excellent leadership skills.

Ability to influence senior executives.

Ability to effectively work and create strong and effective partnerships with employees at all levels within the organizations.

Excellent business acumen.

Demonstrated critical thinking and decision making skills.

Strong planning and organizational skills.

Ability to adapt to a continually changing business and work environment and manage conflicting priorities.

Ability to make decisions based on limited input and/or information.
Mosaic is an Equal Opportunity Employer that values the strength diversity brings to the workplace.
All qualified applicants will receive consideration for employment without regard to race, color, religion, sex, sexual orientation, gender identity, national origin, disability, protected veteran status.
Mosaic participates in the US E-Verify program.
Must be legally authorized to work in the United States
We Help the World Grow the Food it Needs - Apply today and join our team!
Thank you for your interest in opportunities with The Mosaic Company. Click Here at https://mosaicco.jobs.net/en-US/join to join our Talent Network and get notified of future openings!
The Mosaic Company
The Mosaic Company is the world's leading integrated producer and marketer of concentrated phosphate and potash. We employ more than 15,000 people in six countries and participate in every aspect of crop nutrition development.
We conduct our work with integrity and excellence, and we strive to be a thoughtful neighbor in each of our operating communities. We use our financial resources, expertise and innovative spirit to demonstrate our shared commitment to good corporate citizenship.
The Mosaic Company (NYSE:MOS) is a Fortune 500 company headquartered in Tampa, Florida.
Career Opportunities
At Mosaic, we believe success comes when we make smart choices about our stewardship of the environment, how we engage our people, and the way we manage our resources. We're committed to maintaining a safe, healthy and respectful work environment for our workforce. And we're dedicated to ensuring Mosaic is a place where people are proud to work and grow.
Mosaic is always looking for bright, passionate individuals who are motivated by our purpose, and who want to build their careers with a global leader in agriculture. We offer a competitive salary and benefits, as well as meaningful career development opportunities.